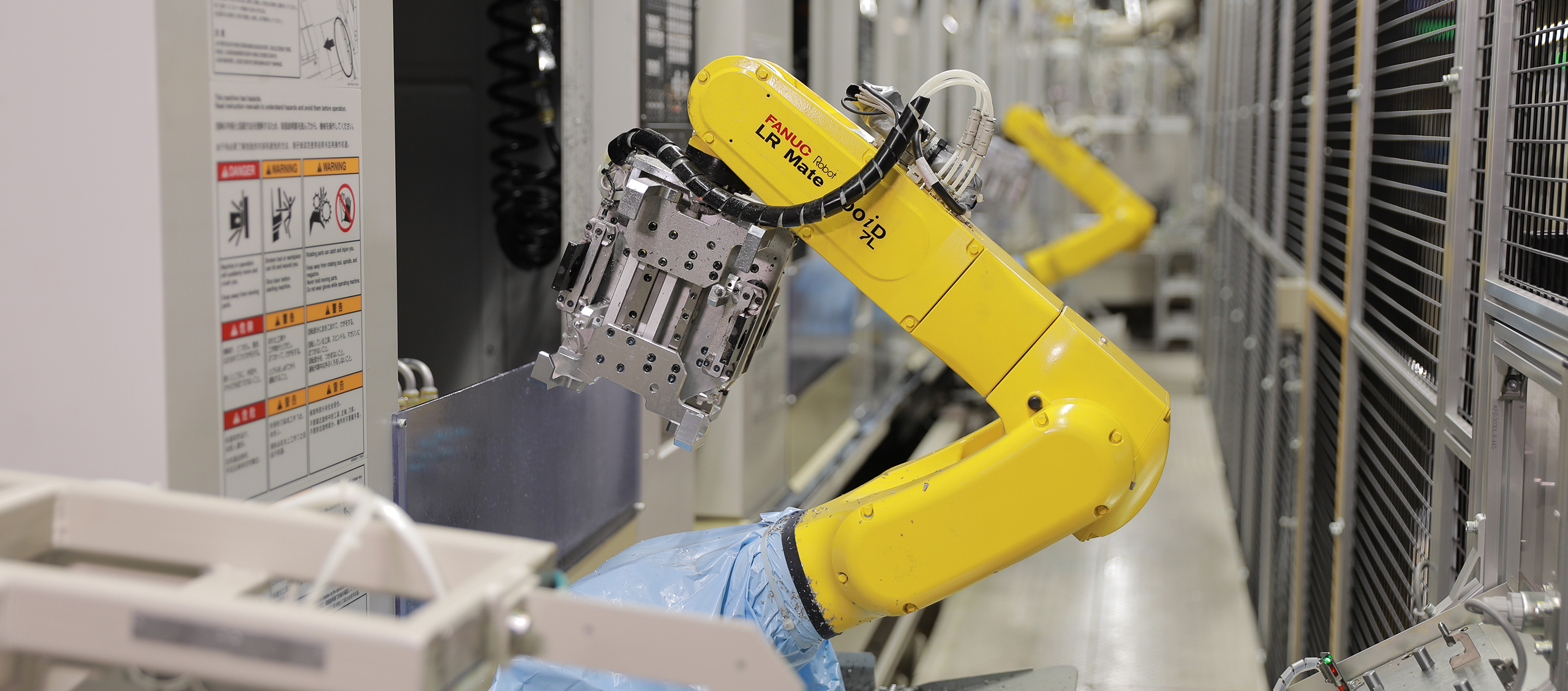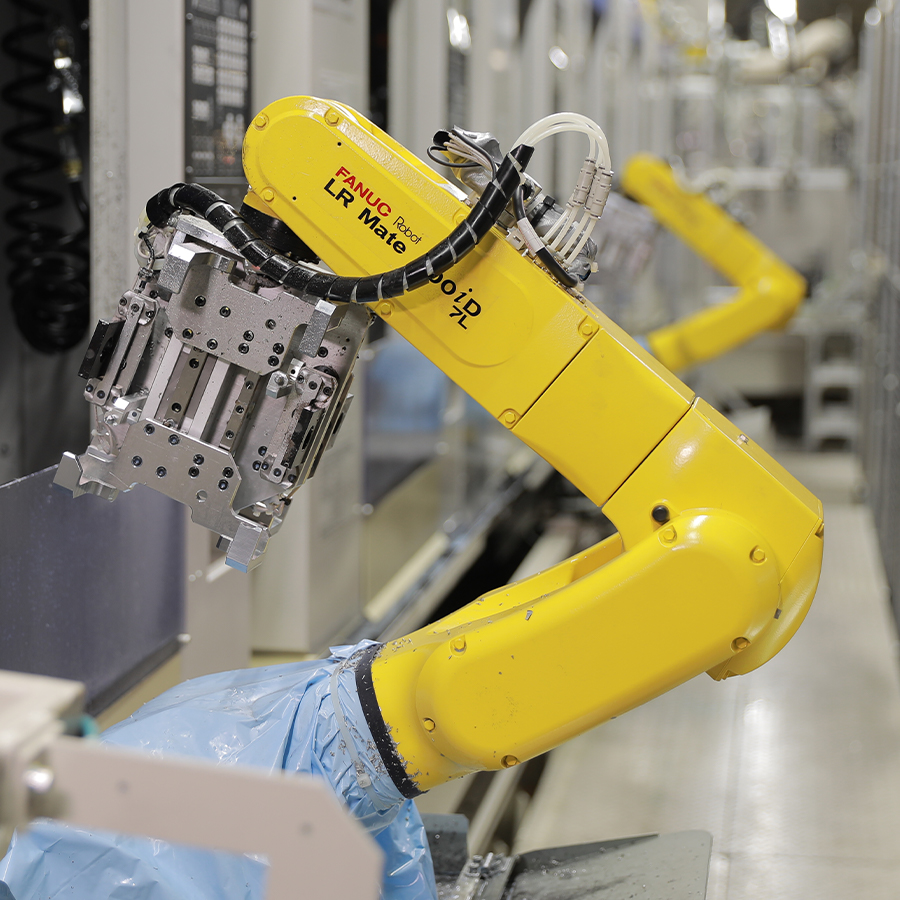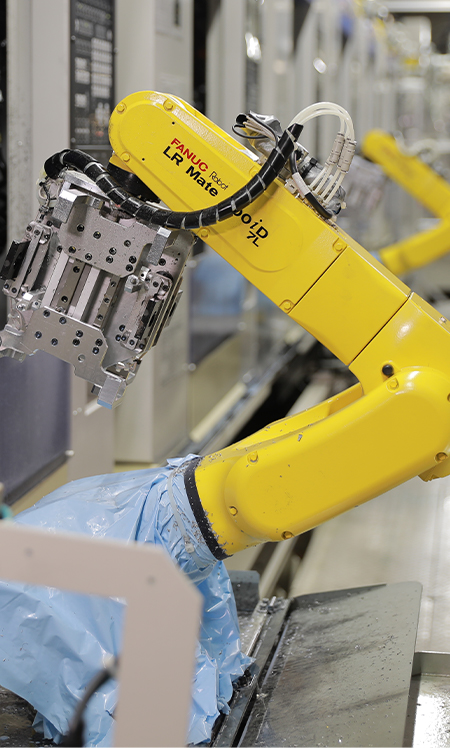 EXPERTISE AND CRAFTSMANSHIP
KSK has always forged ahead with its own in-house developments, focusing on product development, production technologies and manufacturing methods. We continue to create new value through new products, new methods and new technologies.
Innovation
Innovative Technology Opens a Pathway to the Future.
KSK has advanced the development of new technologies, new products and innovative designs, finding new ways to bring value to life. Learn more about 'Plastic-Flow Binding', our one-motor one-clutch transmission control system, and the 'Super-Flexible Line'.
Learn more
Integrated Production
Integrating Next Generation Technology into Production
KSK has integrated casting, processing and assembly – all within the same line. The first such 'One-Piece Flow Line' was established in 2011, covering the manufacturing of valve bodies for CVTs - from casting, through to deburring, processing, inspections and shipping. This reduced stocks by 98%.
Learn more
Die-casting
Replacing Steel with Aluminum
Aluminum die-cast products are lightweight, environmentally-friendly and easy to recycle. Our die-cast technology produces high-strength, high-density, high-precision components, which can replace parts that were previously produced from steel. Thin-wall and processless die-casting further reduces weight and cost.
Learn more
Processing Technology
High-Quality High-Precision Processing Technology: Machinery Developed In-House
70% of our equipment and 100% of our jigs are made in-house. By doing so, we implement a system capable of fully satisfying the processing demands of our customers. Through the adoption of IoT and AI, we are developing a next-generation production system.
Learn more
R&D
The Only Supplier in Japan Developing Transmission Control Systems
We develop innovative technologies and products, ranging from light vehicles to heavy duty trucks. We strive for the best technical solutions for our customers, based on tear down analysis, market research, collaboration with universities, as well as fundamental research.
Learn more
Quality Assurance
Reliably Producing Top Quality
We provide 100% quality assurance, based on our company creed: "KSK is always mindful to produce top-quality products which serve society".
Learn more
Find out more about us