DIE-CASTING
Aluminum die-cast products are lightweight, environmentally-friendly and easy to recycle. Our die-cast technology produces high-strength, high-density, high-precision components, which can replace parts that were previously produced from steel. Thin-wall and processless die-casting further reduces weight and cost.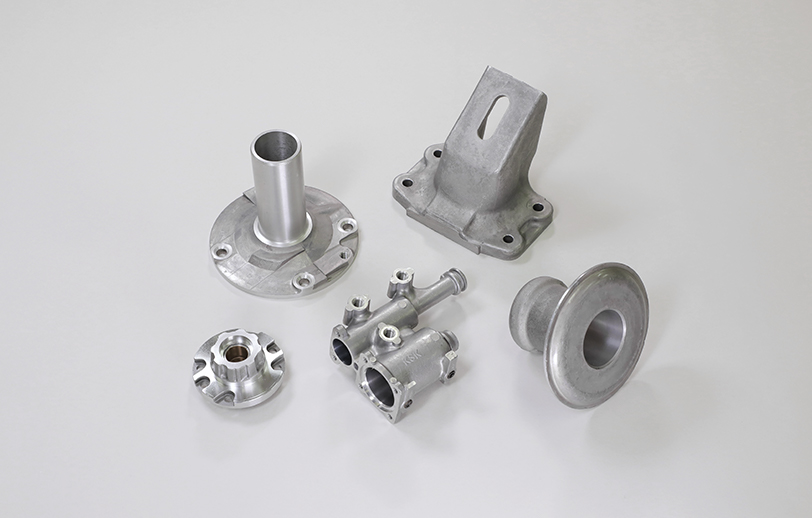 Semi-Hot Chamber System
Pressure-Resistant High-Strength Aluminum Die-casting
The semi-hot chamber method pours the molten metal into the die while preventing the metal from coming into contact with air. Filling the die at slow speed and vertical injection minimizes the amount of air that is swirled in. This results in high-density castings with few blowholes, and also enables heat treatment to further increase the strength. Through our technology, parts that were conventionally produced from other metals can be replaced with aluminum, which reduces product weight.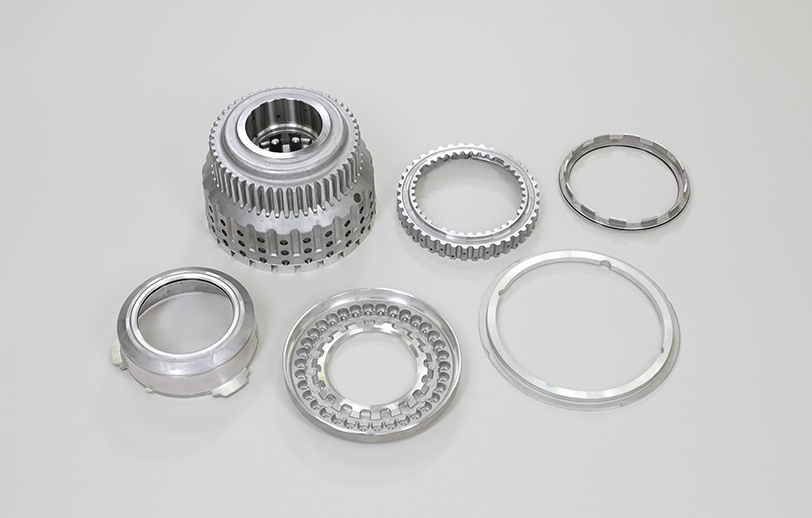 Center Gate System
Precise Circular Aluminum Die-casting
For round parts, KSK's Center Gate System enables molten aluminum to be poured uniformly in a radial pattern from the center. This improves the dimensional precision of cylindrical parts and achieves a roundness level of 0.08 without requiring mechanical processing ('processless'). It also reduces the number of blowholes and extends the tool life of dies. Parts with high levels of circularity that need to be wear-resistant, such as passenger car AT hubs and drums, are commonly produced in steel and then pressed into shape. Applying our Center Gate System and using a high-strength silicon alloy, we have succeeded in replacing the steel with aluminum. This technology is not limited to circular parts; moulds can be created with multiple cavities. This method also has the benefit of reducing the machine size.
Thin-Walled / Processless Die-casting Method
KSK's Cutting-Edge Technology for Producing Lighter Parts
As demand increases for EV, PHV and other such vehicles, there is now an ever-increasing demand in the automotive industry to create vehicles which are even lighter. KSK has taken the challenge to manufacture a light-weight aluminum product by achieving thinner casting as one way of reducing the weight of aluminum-casting parts has successfully developed a wall with an incredible thickness of just 0.6mm. We are currently producing thin-cast prototypes for mass-production, and we have managed to introduce the extent of possibility of this technology to our potential customers. This development goes hand-in-hand with our 'processless' production. Not only does it reduce cost, it is also desirable from an environmental perspective.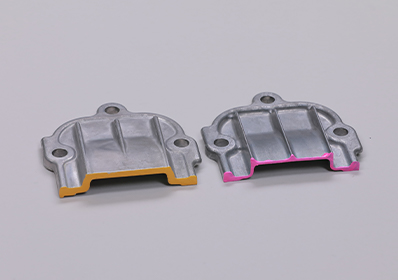 Conventional Part Wall Thickness 3.5 mm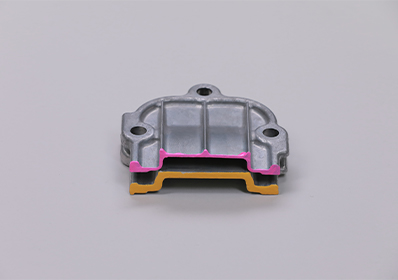 Newly-Developed Part Wall Thickness 2.0 mm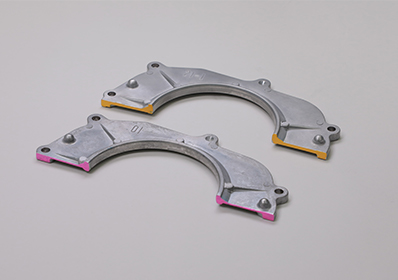 Conventional Part Wall Thickness 3.2 mm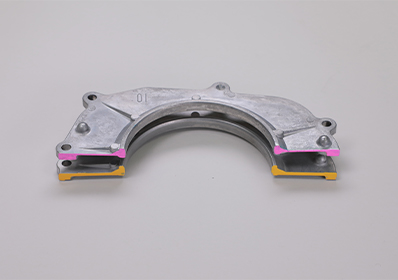 Newly-Developed Part Wall Thickness 1.5 mm