Processing Technology
70% of our equipment and 100% of our jigs are made in-house. By doing so, we implement a system capable of fully satisfying the processing demands of our customers. Through the adoption of IoT and AI, we are developing a next-generation production system.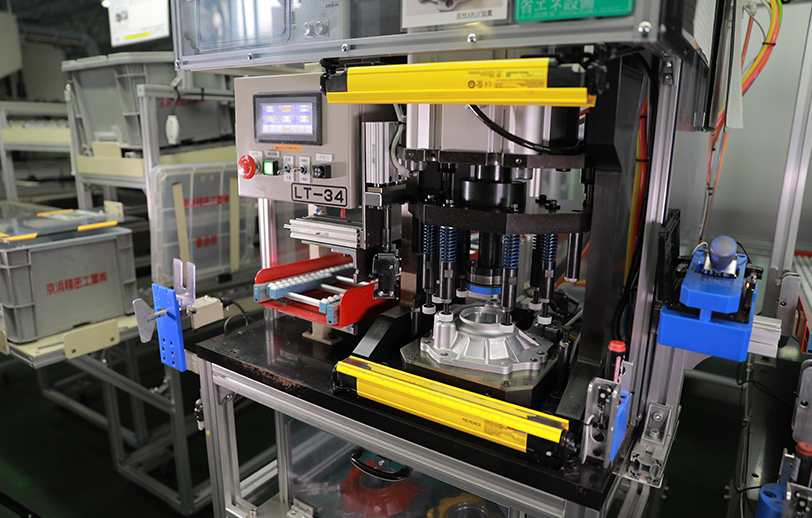 Machinery Made In-House
Particular about Manufacturing
We develop our own production facilities and jigs in-house, from the design stage through to manufacture and setup. This allows us to safely produce high-quality products, with short delivery times and at low cost. Our manufacturing concept is devised to completely fulfil the quality requirements of the customer and respond swiftly to design changes.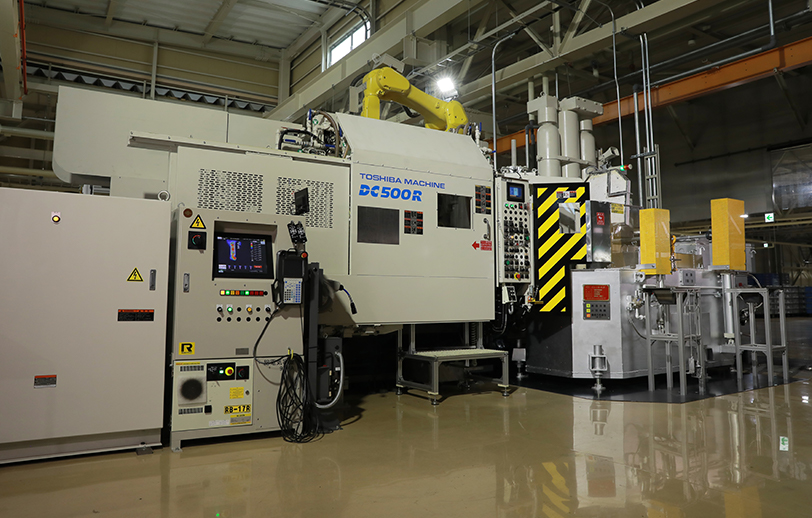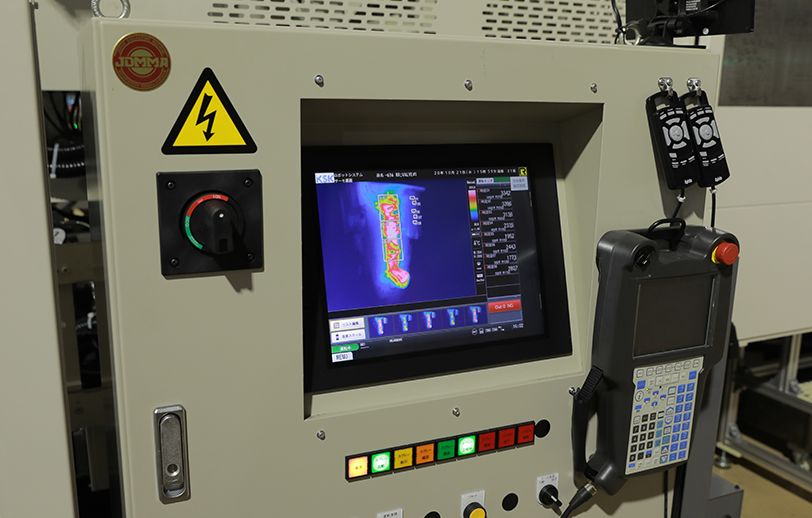 Approach to IoT (Industry 4)
Embedding IoT into the Manufacturing Concept for Ever-Better Products
As we understand it, IoT must connect with all facilities, machines and systems. It must also link in with our kaizen activities and contribute to the development of our employees. Only then will it become a part of the 'Manufacturing Concept for Ever-Better Products'. Operations and quality data are provided in real-time, which are then visualized and analyzed by AI. We complement this with the intelligence of our employees to create a highly-flexible manufacturing concept.
Find out more about us