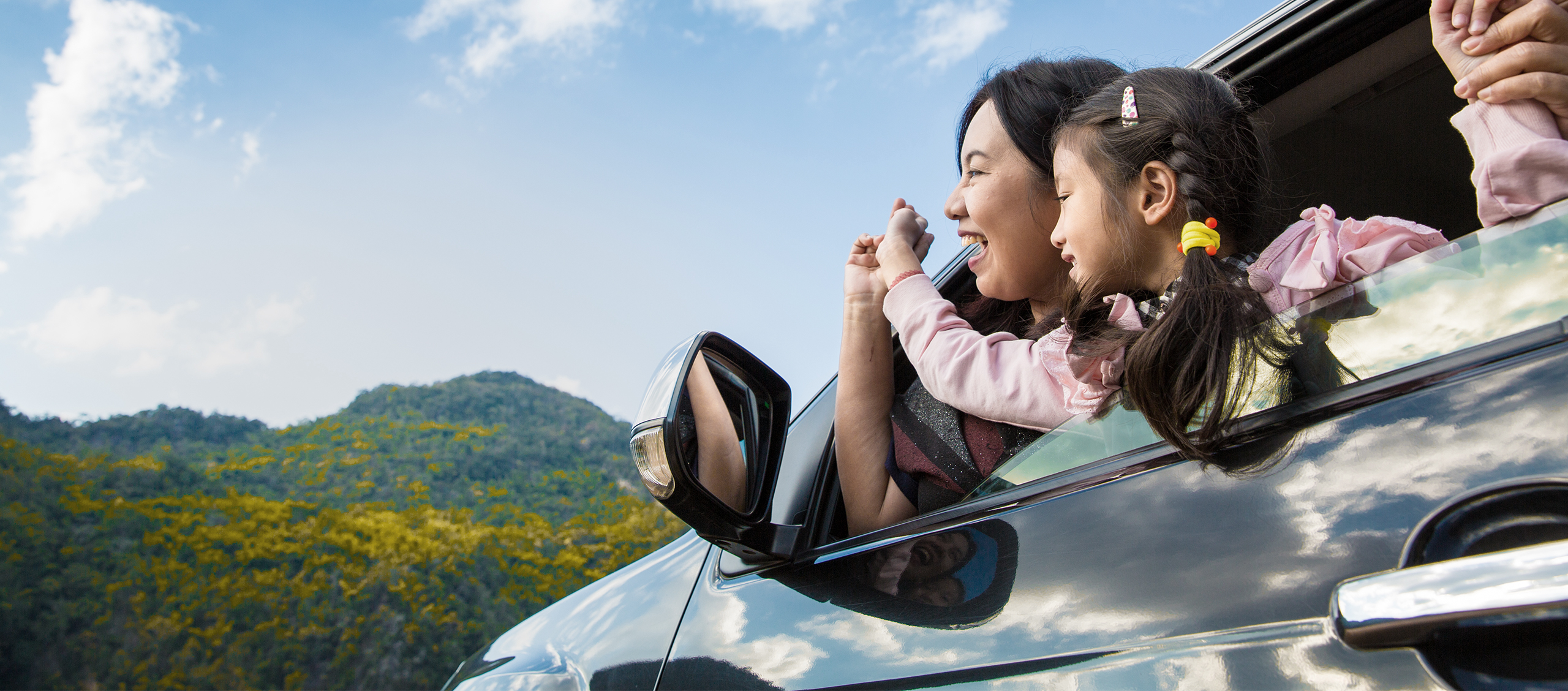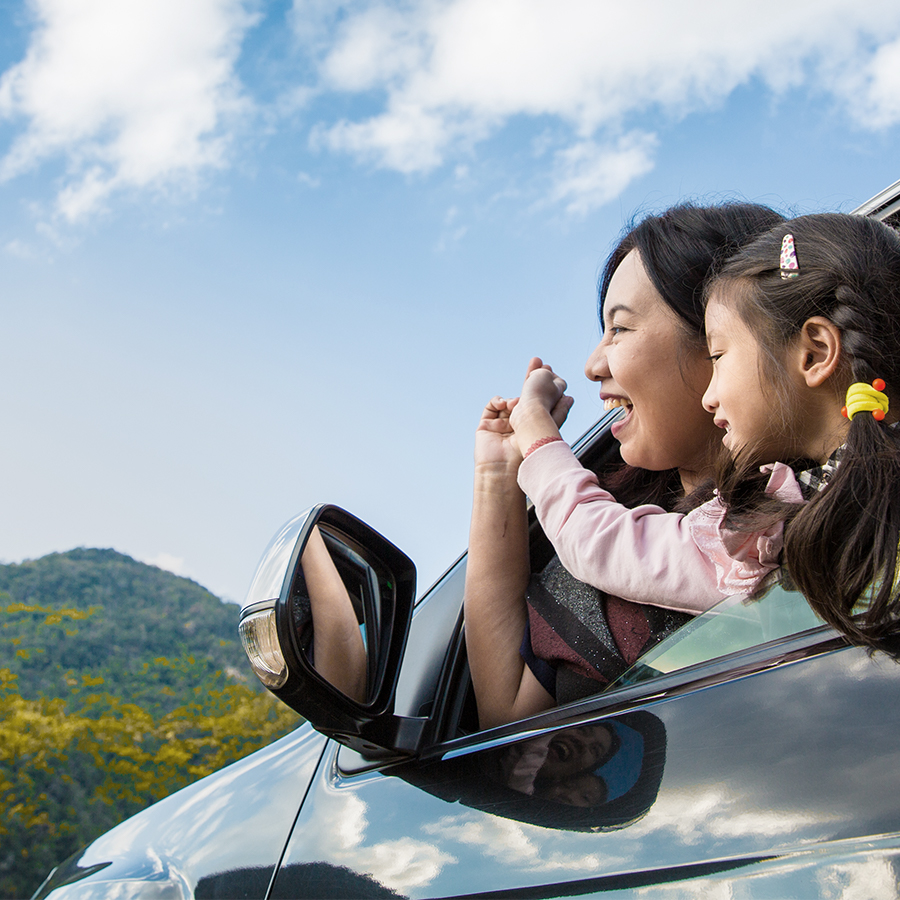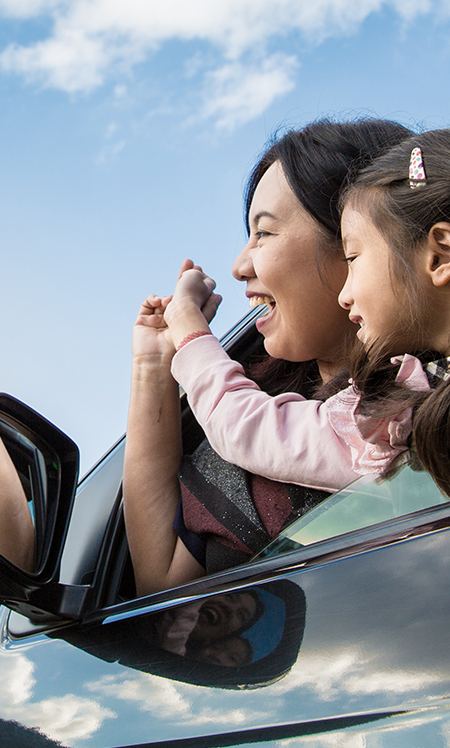 A 'COMPANY NEEDED BY SOCIETY'
We are convinced that contributing to society and gaining the trust of the local community is essential for the survival of a company. Our approach to CSR is to become a company that the world needs, where we prioritise the happiness of our employees. This is the commitment that we are working on.
Environment Activities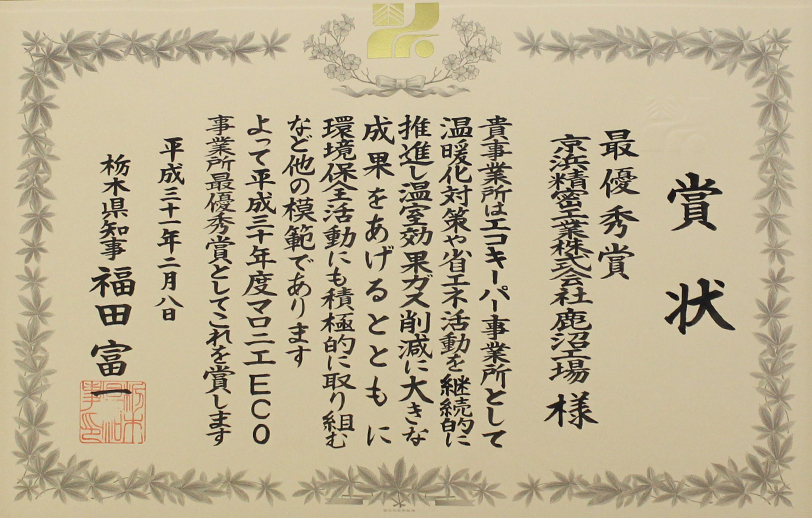 Environmental Management
Towards a Sustainable Future for People and Planet
As a member of society entrusted with conserving the global environment, we accept our Corporate Social Responsibility. Moreover, our staff are coordinating their efforts with related organizations in order to contribute to improving the global environment and creating a sustainable society.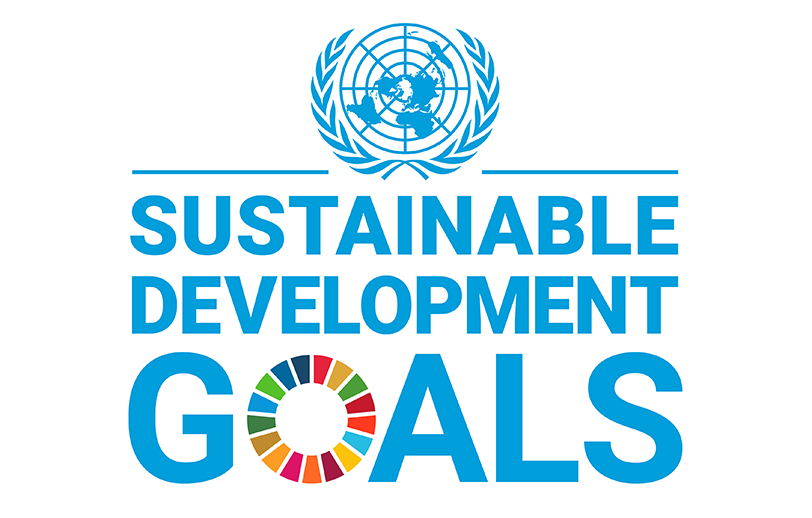 Sustainable Development Goals (SDGs)
What we can do for the SDGs
In February 2020, KSK became a member of the World Wide Fund for Nature Japan (WWF Japan), which is tackling the 17 targets of the SDGs head on as part of its commitment to the environment, including environmental, social, human rights and education. WWF is an environmental conservation organisation working in more than 100 countries to create a future where humanity can live in harmony with nature.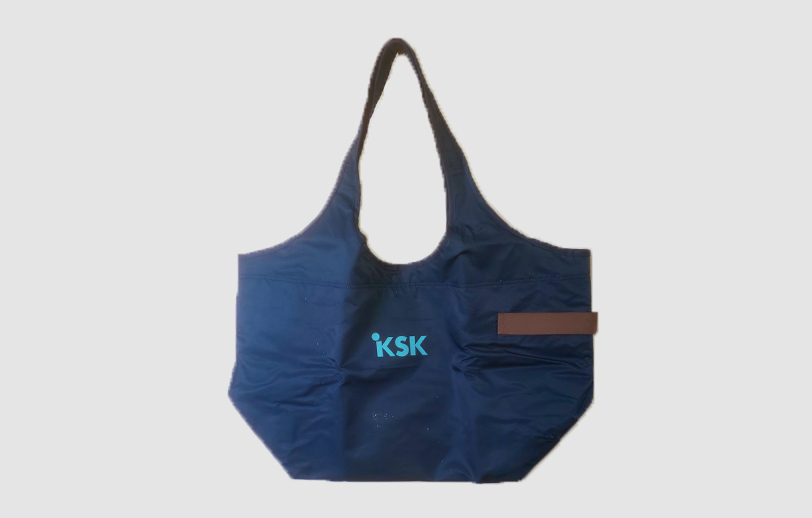 'Eco Bag' Campaign
Practical Approach for Reducing Plastic Waste
We created a foldable eco bag which has been distributed to our community. By using eco-bags instead of plastic bags, we aim to reduce carbon dioxide emissions and waste.
Volunteer Activities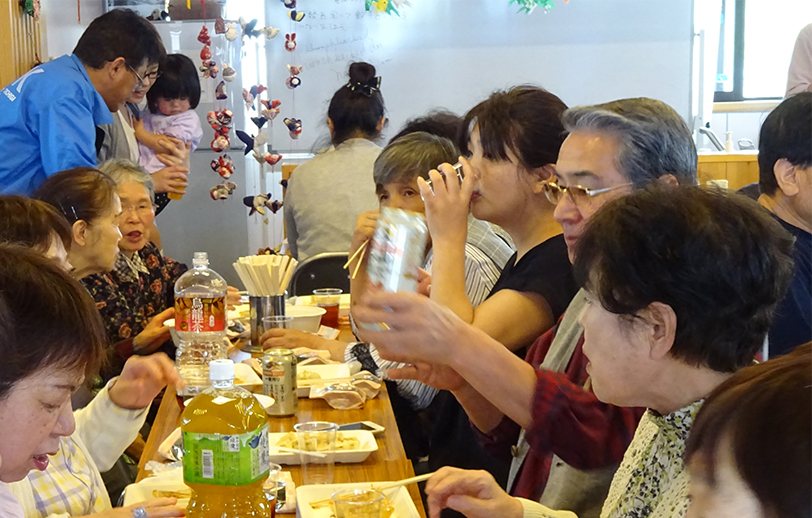 Great East Japan Earthquake Volunteer Activities
Extending a Helping Hand to Those in Need
In order to provide support for the victims, we have been volunteering in the areas affected by the Great East Japan Earthquake since the eruption in 2011. Initially, we went to disaster areas to help clear rubble and rebuild public facilities (7 locations), but since 2012 we have been helping to raise the spirits of people living in temporary homes (10 locations). It is heart-warming to see the smiles on faces at our events, such as 'Edo Rakugo' (traditional comedy storytelling) and Tochigi specialty 'Gyoza' (meat dumpling) barbecues. 340 of our employees have volunteered so far and we will continue to do our bit to aid the recovery of the Tohoku region.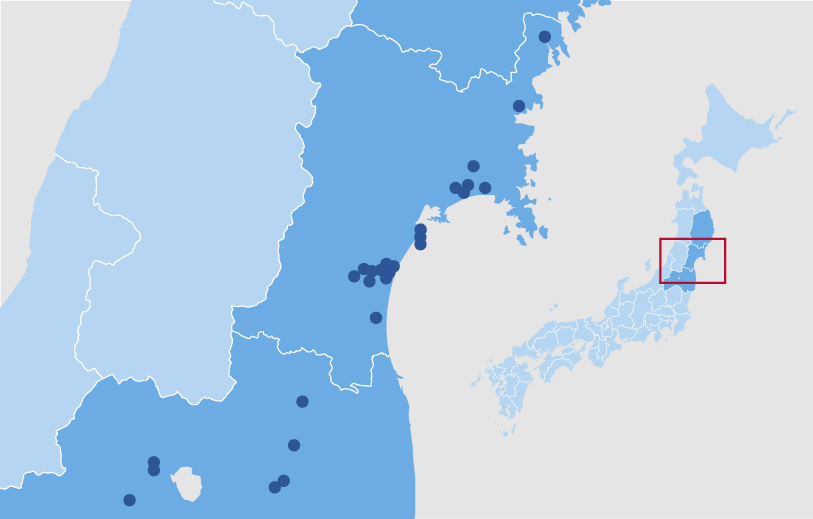 Areas of Activity and Content
Covering 27 Locations across Miyagi and Fukushima Prefectures
Since the earthquake of March 2011 and in the subsequent nine years, we have assisted people in different places across 200km of the disaster area (places marked on map). In the year after the disaster, we assisted in the restoration work, removing debris and mud (7 times, 7 locations). Since March 2012, the focus of our activities has shifted to emotional support, holding events such as Edo Rakugo story-telling performances and serving Gyoza meat dumplings to bring some cheer to the victims of the disaster (10 times, 20 locations).
‹
340 (>50 %)
Number of Staff
Taking Part in the Activities (up to 2020)
Total Volunteer Activities
over 9 years
>10,000
Gyoza Barbecue Events
Number of Dumplings Distributed
Emotional Support
Effect for the Victims Immeasurable
›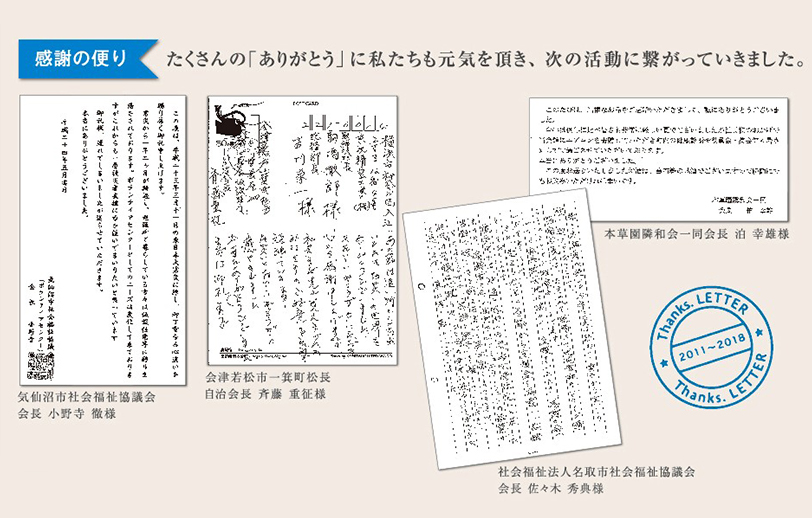 Messages of Gratitude
Heartened by the Many Messages of Thanks
In 2011 KSK hosted its annual summer festival under the slogan "You're not alone, Eastern Japan, let's do this together". This involved setting up a reconstruction support corner (Tohoku region products shop), selling Japanese sake, sasa-kamaboko (fish cake), zunda-mochi (rice cake) and other delicacies from the Tohoku region. The proceeds and additional donations were then given to local charities in the affected areas, and we have continued this custom ever since.
Local Contribution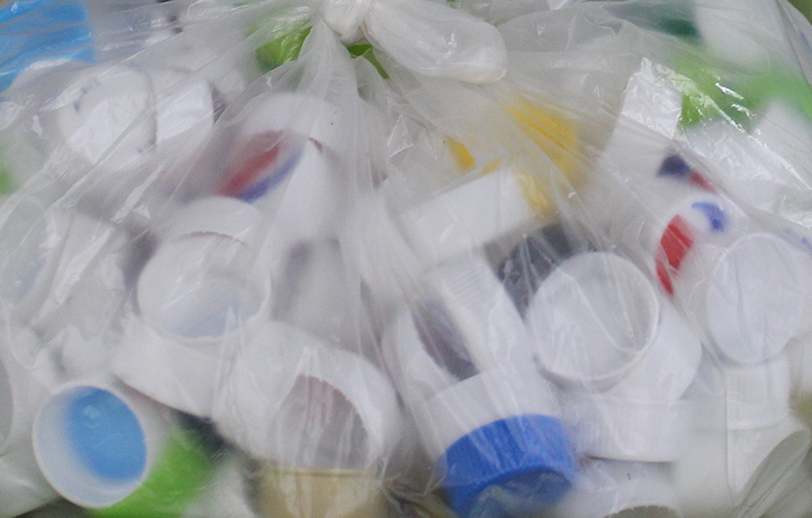 Activity Examples
Striving to Develop Together
KSK is committed to keeping in touch with the local community and is involved in a variety of community service activities. Here are some of our initiatives.
Eco Cap Collection Activities

With the help of our employees and their families, we collect used PET bottle caps. Through the 'Goodwill Banks' (centers for collecting and redistributing charitable contributions), the money raised is channeled to local welfare projects or to purchase wheelchairs for the disabled.

Eco Keeper Activities

This involves employees and their families taking part in the 'Stop Global Warming Action' program initiated by local authorities to help reduce CO2.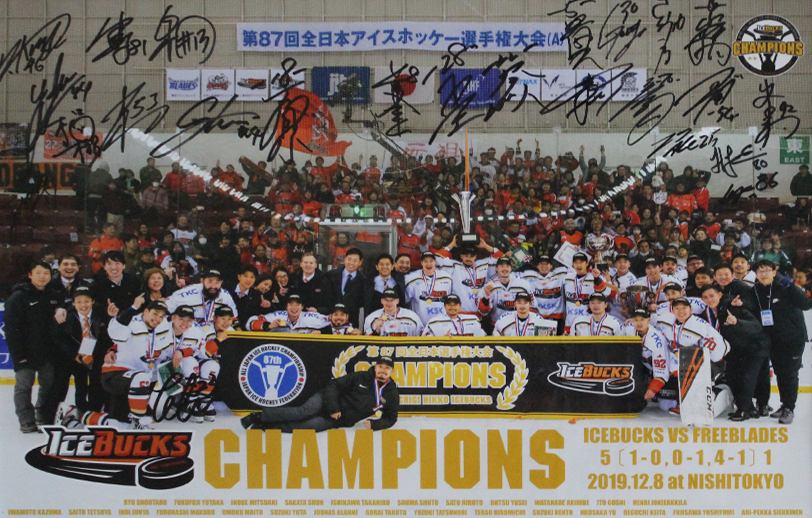 Sponsoring
Supporting the Team, Vitalizing Local Society
As an official sponsor, KSK supports the H.C. Tochigi Nikko Icebucks, a professional ice hockey team based in Tochigi Prefecture, where our Kanuma and Ootawara plants are located. This is because we believe that it is important to contribute to the local community, and it allows our employees to come together in their support.
Health and Safety Policy
Promoting Health and Safety and a Pleasant Working Environment
We have established a system to protect and improve the health and safety of every person who works for us. Moreover, we are constantly striving to create better working environments.
Here are some of our initiatives.
1. Eradication of Hazardous Locations

Risk prevention measures to achieve zero work-related accidents (installation of curved mirrors, evacuation route markings for each individual production line, improvements to die-cast mold storage locations, etc.)
Installation of safety gates to educate employees
Introduction of sports drink dispensers and water breaks to prevent heat stroke
Implementation of KYT (hazard prediction) practical experience by new recruits

2. Proactive Health and Safety Training

Basic and hands-on safety education in a safety education facility
External safety experience facility training (for regular staff members)
Training for new recruits on employment, road safety and occupational health, conducted by external instructors
Health and safety training for the elderly and stumbling prevention exercises, conducted by external instructors
Training in workplace accident prevention, road safety, health and hygiene
Quarterly health and safety news to educate employees
Introduction of mental health education and implementation of counselling for those with high stress check scores
Kanuma Plant received the National THP (Total Health Promotion Plan) Award for Excellence in October 2019
Find out more about us